Death Trap (A Kate ODonnell Mystery)
Free download. Book file PDF easily for everyone and every device. You can download and read online Death Trap (A Kate ODonnell Mystery) file PDF Book only if you are registered here. And also you can download or read online all Book PDF file that related with Death Trap (A Kate ODonnell Mystery) book. Happy reading Death Trap (A Kate ODonnell Mystery) Bookeveryone. Download file Free Book PDF Death Trap (A Kate ODonnell Mystery) at Complete PDF Library. This Book have some digital formats such us :paperbook, ebook, kindle, epub, fb2 and another formats. Here is The CompletePDF Book Library. It's free to register here to get Book file PDF Death Trap (A Kate ODonnell Mystery) Pocket Guide.
Her brother has been very sad. Over the weekend, we took a one year old boxer home from the Humane Society. The answer was that she, at least with ours, did not like them and wanted only to eat them. I returned her, with a very heavy heart, yesterday. I fell head over heals in love with her in 5 minutes.
Hoping that she finds a good home that is right for her sooner rather than later. The thought of her in that cage again brings me to tears every time. Virginia F, I am so sorry to hear about your dog. I know how difficult it is to make the decision you had to make, and what a sense of loss you must be feeling right now. I feel bad for her brother, also.
Poor little guy! We had a terrible time house training our Sprite, and I have told my family that if we decide to get another dog, she will definitely not be a puppy who needs training. Still waiting for my next series of books…my mother has them ready to ship and I hope to see them this week. Both losing and adding new family members can be hard. Bev — Dottie Faye can be an acquired taste, but she always makes me laugh so I have to admit, I do love her. Thanks everyone for the well wishes. Hubby and I talked and we are thinking a spring puppy is a good plan.
Jan, you are correct about Dottie Faye being an acquired taste. I do feel like that has been tapered down a bit as well as emphasizing what a big heart she truly has. I remember having conversations with Bev S about Dottie Faye. Now I find myself looking forward to what kind of a mess is she going to get into in the new books. Too funny.
Just one more chapter…
So far it is an excellent read, quite well written and very enjoyable. I just read one or two chapters at a time and am doing good to get that done. That is good I suppose. Vineyard Craft Mysteries, set in Missouri wine country. Crazy busy as always with major consternation on the stupid volkswagon-LOL. Virginia F, thank you, thank you, thank you! Calling out to Jan F. The new series, set in Missouri wine country, will be available in bookstores which the previous books have not. I have heard about libraries getting them through donations, though. Have you asked you librarian if they have inter-library loans?
Oh boy, oh boy, oh boy. I do not know the author yet. Hope everyone is doing well. I finally splurged and am now in the current century as far as my sewing machine. Does everything quilt, embroidery, sew. Up to 12 layers of fabric, has a speed regulator for the quilter and the upholstery part is absolutely to die for. Picked it up a few days later. Have taken one embroidery class and will take more. Am signed up for a quilting class the first fri in December.
Seems like maybe a good time to sell with Christmas coming up crosses fingers.
I have a Singer that I get out when I absolutely have to do some quick repair, but I use it so rarely that I now have my printer on top of the sewing machine table. However, I do enjoy watching Sewing with Nancy, especially the last ten minutes of each show when she introduces the audience to someone who has done something special either sewing or quilting. Wish they would just set it up as a series and mail it out like the others have been done.
They will lose me as a faithful reader if this is the way the new series will be set up. I have loved the fact that all I had to do was sign up and then just wait for the books to arrive. Me too, work full time, so my unwinding from work is a couple chapters from a book from one of these series,.
I understand both the new Vineyard series and the Quilted series have a quilt block at the end of each. Also just started another series called The Traveling Tea Ladies, and it has recipes and how to properly steep the right cup of tea. Another idea for up coming Annies Attic series would be quick and easy craft projects.
I certainly would look forward to something like that. I truly appreciate it! The seller in both cases was willing to work with me to sell these books. What happened, my mother mailed the box of books to me, including four from the Quilted Mystery series, two from the next series and several other books from other series.
For each of my books. Sorry about the late reply — I believe there are 5 books so far in the series; and I believe the author is still writing them. I found this series through an interview the author did with the magazine Tea Time. A magazine devoted to all this tea, tea parlors and of course high tea. As a fellow tea lover you will enjoy the recipes and how to brew the perfect cup of tea found at the end of each book! Thanks, Kim…. Just wanted to drop a quick note. I will go add Unraveled Secrets to that page. It seems like it just started! Bev S, thanks.
This series will be available in book stores, instead of being only available through their automatic monthly club. Hate to see this series end as I really like these ladies, even slightly obnoxious and overbearing Aunt Dottie Faye. I have a page started for the series over on my site: Vineyard Quilt Mystery Series.
Scroll up a few comments and you will find some discussion on these books. Vineyard series is like the Quilted Mysteries in that there is a sampler block at the end of each book. I just remember that old military adage:. From what I have been able to dig up on the internet, Mae Fox will be the co-author on every book, so when I search out new monthly releases, she will be one of the many! Just make sure to watch for them on the Soon to be Released Mysteries page both of the books are already on that page of the Cozy Mystery site or look through the Monthly New Releases I post on this blog area.
Maybe they can offer subscriptions for this series, too. I do know there will be others sold along the sub format. And they will be awesome. About 5 chapters in and absolutely love it thus far. Business is crazy busy as usual. All my boat customers thinking about warm weather and wanting new seats. To top that off, we finally adopted a new puppy and he is running me ragged. We named him Joe Cocker. A little over 3 months. He and brother and sister were abandoned and rescued, taken in by the Humane Society.
He shows no ill effects of his earlier treatment, except maybe his preoccupation with food. Hubby tells me that is normal for puppies of his age. Oh, and cats are still not sure this was a good idea ;. Sad to see this series conclude as I like these ladies very much! Virginia F, ooooooh….. I wish I could take the plunge and adopt a new pet. Every time I get really close, I am reminded of all the work like Joe Cocker running you ragged! I am pretty sure I would have adopted a dog already had our veterinarian listened to us when we told him Sprite was in constant pain.
I still feel guilty about that. Yah, that was the hardest part about putting Carly to sleep. Half the time, she beat me down here. All of her blood work looked great but her last morning, she started throwing up blood and that was when we knew we had to do something. Plus I was pretty sure the outcome was going to be the same. Joe is learning pretty quickly.
This morning, he ran to the back door. I asked him if he needed to go outside and he started jumping up and down. As soon as he hit the yard, he squatted down and started to pee. If only I could get the same results when I tell him that my hands and arms are not chew toys. My left hand and arm look horrendous. I just love how Jan writes though.
Her style is fabulous and she makes everything flow really well. Gotta get going. Joe is taking his mid-morning nap so I need to get some work done before he wakes up. Virginia F, I love that you have to work while Joe is napping! You may be really lucky house-training him. He was playing with one of his balls last night. He knew I would come and get it before I could get sat down the last couple of times, he had tossed it back under the chair.
Finally had Bob tip the chair and I pulled out everything he had tossed under there and had Bob put it all up high for the night. Joe was NOT pleased.
Rosie O'Donnell's ex-wife with her new partner in Florida
He is VERY smart. You have to watch his signals and if you do, he will not mess in the house. Last accident was on us. One of the cats got him stirred up at night. That is the only accident we have had all week. Tomorrow night, we move the alarm half an hour forward. Do that every 3 or 4 days without an accident until we get the alarm to my normal wake-up time.
Other alternative was to kennel him or lock him up in the bathroom. Neither one is much fun for him or us. Jan tied everything together nicely. I was pleased with the ending of the book but will really miss reading about these ladies. Would still love to see some kind of an Annie updated series. Virginia F, Joe sounds like he never gets tired of the throwing the ball and having you get it. Pets are truly a comfort! We had Joe neutered yesterday. I was up all night with him because he had a reaction to the anesthesia.
Threw up horrendously. Finally quit throwing up around Poor little dude. Virginia F, poor Joe! Thank you for telling us about Brass Chains. I can see how you could be laughing while writing. I do that sometimes when posting a message. Joe can be many things, depending on his mood, and charming is certainly one of them.
He has one of our cats absolutely beside herself. I did take him outside for about 15 minutes 23 below with wind chill and let him run like crazy. Sadly he is still running amuck in the house. Now, just have to settle Joe down this evening so that I have time to read. To my amazement, the house and contents were just as we left them : o. Virginia F, thank you for the Brass Chains information. What a good boy! I do not have author information. Will know that once I receive the book due to ship out on the 10th.
Of course he was a holy terror when we got home ;. New pets are a lot work and yes I understand about putting pets down…we had to put our cat Trouble he was 16 down a couple of years ago. He had developed Cancer and it had metastized into his stomach…the vet offered chemo, but since I had just gone through chemo, there was no way I was going to put him through that. About a month or so after we had him put down, we started looking at Petfinder and found two cats who needed homes.
He will be four this spring and Katie is almost nine…so this might be an option for Danna…older cats in need of a good home. Still waiting for my last book in the Quilt series, and finally Dottie Faye has grown on me. I am always looking forward to the next book. It was a blessing during the long cold winter in New York state. I meant to make up a main page for all the different series they publish. Just got the book on Monday and is written by Karen Kelly. Thus far, this book is excellent.
Still trying to get caught up. We had a heavy rain Sunday and a poor little bird got swept into one of our drain pipes and drown. He also clogged the drain and so I had water seep into the basement which is where my shop is located. I was down for the better part of 3 days getting the water out and things dried up.
Seems it is always something! Now I need to get nose back to the grindstone and try again to catch up. It sounds like you had quite a mess on your hands. Virginia F, thank you. Book shipped out yesterday. Virginia F, thanks so much! Also, thanks for the teaser! Virginia — I hope you like it. I had fun with that one.
Loved the book! I did chuckle a few times when you referred to Boots and Tartan working out the ins and outs of their new relationship. Hoped that our comments had inspired you. I am enjoying watching Kate find herself since her move to Texas. I especially enjoy how uncomfortable it can make Peter at times. Virginia F, thank you so much! I can see everything she writes so clearly in my head.
I love books where I can picture what the author is writing about. The sign of a truly good writer, IMO. Also there is a new series coming out June 26 and I wrote the first book. What a sweet thing to say. Down to the last 2 chapters but had to stop and get some work done ;. Love our puppy we adopted in January to death but he is definitely a time drainer. Then I wonder why I have to work all weekend. Thanks to Liz Penney for telling us about the new series. Back to the salt mines for me! Sorry I took you away from work that needed to be done, Virginia! Not very sorry, though — ha,ha.
Yes, dogs take up a lot of time. I told my daughters the other day that I think having dogs is more work than having kids. Finished Double Strand Deception and loved every page of it! Did not see the culprit as being guilty up to the last minute. In the Quilted Mysteries Series, I usually had it pegged fairly early in the book. Loved the series and their characters, but for whatever reason, I could see where we were going.
We have a daily battle about who is going to run the show. Actually went through obedience training as I was at my wits end biting me hard enough to draw blood — though playing, being too rough with our almost 13 year old dog, not listening, not heeling on the lead, on and on.
"48 Hours": Stunning conclusion in trial of Florida man's mysterious death
Absolutely adorable but what a pistol he can be. We walked late last evening because of the heat and he just about drove me crazy until we walked. Very excited to see what the unveiling will be on Friday. Never did buy the series of books that were co-written Missouri vineyards and had to be purchased each month. I like signing up for the series and knowing that the book will magically appear in my mail box. The plan is not to add one a month. I understand that Mae Fox will be the first listed author on all of the books, so I am entering her name when I look for the new releases.
Thanks for the info Liz! I really love the books, always well-written and most of the time I love the characters did have a hard time with Shannon in the Creative Woman Series. I really, really like being able to sign up one time and then can rest easy knowing that the books will arrive in my mailbox like clockwork. Much easier on my body and I can whip them out in no time. What I like is that now I can pick and choose the projects.
A lot of fun to do, especially if they turn you loose and trust that you have enough creativity to wow them. Plus, you can generally move them in and out at a pretty good pace. Makes me even more excited to receive the hardcopy. Yes, I know I can get the e-version but I love the feel of a book in my hands, touching the pages — call me old-fashioned!
Like you, Virginia, I like the feel of paper, the smell and the sound of the pages turning…so I will be looking forward to this series as well…. Did you read the Missouri Vineyard series…. I think there are only two books in the series…. No, I have not read the Vineyard Series. I just cannot get excited over a series that I have to remember to find each time a new book is released and purchase it. I go in too many directions at once to be able to remember this. Yup, I did not see that killer Quilted Mysteries coming. And yes, that was not a particularly nice person to begin with!
Received Book 9 in the Unraveled Mysteries today. Hope to at least get it started this weekend. Also got a flyer on the new Secret of the Quilt series. Due out at the end of August. I have Whispers upstairs but if memory serves me correctly Elizabeth Penney wrote it. This book is absolutely incredible! I fell in love with all of the recurring characters.
The book is well written, characters are introduced fabulously and flows nicely! I could hardly bear to put it down. Cannot wait for book 2 to arrive. Virginia, Thanks so much for the fantastic review of Castle of Whispers! I am thrilled that you enjoyed it so much. I am doing 3 more of the Best, Liz. I made sure I had them listed on their respective pages.
I think I had it as book 4, then you told me it was book 2, and when I added it to the page, I forgot to take it off as book 4. Thank you for writing to let me know. I think I finally got it right! Heh heh. I know I get confused when they change titles and book order and all that. Thanks for straightening it out. Virginia F, thank you! My brother just bought 2 buildings in Berne Indiana. The flower shop and the Gathering place building.
I am so excited for HIM. He will surely be an asset to Berne. I told Him I own part of Annies. Finally had a chance to sit down today and post a bit. I will certainly miss reading about Kate and Vanessa. I will say that part of the ending of book 12 I did not expect. I cannot wait for book 4 to arrive and will probably devour it in one or two sittings once it arrives.
The writing has been positively superb.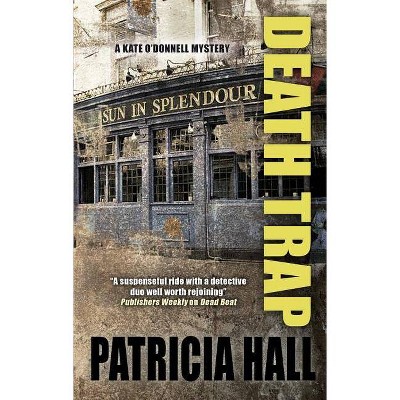 I do hope that people give it a whirl. I think everyone will be well pleased with it. I know exactly what you mean about the hours in a day not being quite long enough. My husband and I just got back yesterday afternoon from visiting our daughter, and I am so behind with everything! Now that is extremely unhealthy. Hope you had a good visit with your daughter. I just really enjoy these books and hope that others will find them as pleasurable as I have. Back at it. Enjoy all of your Holiday celebrations everyone!
Hope the New Year finds everyone healthy and happy! Hi, Virginia!
Cafe Chat with Kate O'Donnell – Written Word Worlds
More on the way! Book could not have come at a better time as I am on the couch, not quite into my first week of six weeks without putting weight on my broken right knee. It would have been horrible for him. Rowdy old Joe needed a dog that can keep up with him. I had been watching the listings at our local humane society and they listed a cute little girl dog that I thought would be perfect for Joe. We took Joe in for the mandatory meet and greet and the two instantly hit it off so we took her home to foster for 2 weeks.
The first day, hubby said that we were keeping her. So we now have Missy and Joe. Missy is a live wire and always runs at the speed of light. She was outside at the other end of the yard from me. I was going towards the house, she was running towards me at full speed ahead. She hit the right side of my right knee and my official diagnosis is tibular plateau fracture.
All this makes me very glad that Arsenic and Old Silk has arrived. Hopefully more information will soon be available as I am especially impatient at the moment. Virginia, Missy sounds like an absolute cutie. However, your injury sounds awful! I know how difficult it is to say goodbye to a family pet, but it sounds like Missy is doing her part to help you and Joe not feel the lose of Jim quite as much. Also, thank you for telling us about the Amish Inn mysteries. Yup, Missy is a doll.
A heart full of love though, despite having been in at least 3 other homes and 2 shelters. You would never know it as affectionate as she is. You are correct about being couch-ridden. Our bed is high to begin with and then we got a new mattress about 2 years ago that is thicker than most. I have a step to get up on it. So, I have no chance in you know where to get up on that bed right now, plus having paranoia about hubby kicking it during the night.
Totally keeps in line with the first four of the series and this author does just as great a job as the previous authors. Cannot wait to find out information on the Amish Inn Mysteries as far as how many books and when they will be available. I always get stoked about a new series. Virginia F, hearing about your Missy makes me think about our beloved Sprite. These little girls sure make life a lot more fun. Other than making us sofa-ridden!
Kate O'Donnell Series
Man, am I ever excited. So I hopped out to the entryway to retrieve my billfold and signed up for the new series. Plus both of our dogs are high energy so they drive Bob crazy which drives me crazy. Biggest problem is that Missy newest is a digger. I never received notice in the mail about the Amish Inn series. Found it on the last page of book 5 of the Quilts series and then went to the webpage. But bring them on I say.
I remember one of the co-authors telling us that the Vineyard books were supposed to be more like the books that come in series that you buy in a bookstore so they would come out like one every year. My basement is going to fill up with all of these series. I was thinking about donating some of them to the Nursing Home my MIL was in but she passed while I was still procrastinating about it.
I hate to give away such good friends. So it goes. See the ortho today for an x-ray to see if everything is in place correctly. Was scheduled at my original visit. Went back to the walker. Will try crutches next week but Bob will be following me so that he can catch me should I have a problem. It seems to me that there would be a lot of interest in this. I think there would be a lot of interest in this….
So very funny. Timing of the book could not have been better. I have started putting together some pages that I hope to get put up in the near future. We were lucky with Sprite, she never enjoyed digging…. I double checked the spelling of her first name as it an unusual spelling. Book is absolutely fabulous! So many new friends to learn about. Cannot wait for the second book to arrive! Will try to get that done tonight. I always LOVE her books.
Knee is finally healed. Two more weeks of rehab but I can pretty much do what I was doing before. Hired a competent contractor so my office expansion should get finished the end of this week or the first few days the following week. I could write a series of books on that whole disaster. Very definitely will be fabulous when they are done. I still love the Secrets of the Quilts series. Love the going back and forth between the timeframe that pertains to the quilt block being researched and present day. Also one book was set in Omaha NE and I lived there for a year right out of high school so that made that book really fun for me.
There is a lazy old beagle I think that is his breed. His name is Beans and he is an absolute hoot! I always love the series that start of with the heroine having an animal. Makes it easier for me to relate to her. When a second young model disappears, Kate enlists her friend DS Harry Barnard's help to find out exactly what's going on. Together, they uncover the first of several dark secrets surrounding Andrei Lubin's fashion studio and the notorious Jazz Cellar. It's an exciting time to be in London, especially for young photographer Kate O'Donnell, who left her native Liverpool six months previously to share a tiny dilapidated flat at the top of a decaying house with two girlfriends in trendy Notting Hill.
She was just in time to see the Beatles' meteoric rise to fame, bringing her home town and her accent into sudden favour. But she soon discovers that there's a darker side to Swinging Sixties' London when a prostitute is found murdered off the Portobello Road and a West Indian immigrant is arrested, inflaming the district's simmering racial tension to breaking point.
The accused is Nelson Mackintosh, the father of one of Kate's flatmate Tess's pupils. Convinced of Nelson's innocence, Kate determines to track down the real killer. But when her activities attract the attention of notorious West Indian gangster King Devine, not even Kate's old sparring partner DS Harry Barnard can ensure her safety. Patricia Hall is available to talk about her books.
E-mail for further deatils: patricia patriciahall. Developed and hosted by Centralise IT Ltd. Deep Waters It was dusty and sleepy and not a lot happened, and I could vividly see it. I could see the main street and the houses and the old train station. Emyvale felt real and alive, and I loved reading about that town.
It was spectacular. There was a brilliant authenticity to how these people were written, and each of them was three-dimensional and whole, complete people. But what was undeniably my favourite aspect of this novel was the messages it shared.
Death Trap Audiobook | Patricia Hall | vocajiwekafa.tk;
The Music Were Born Remembering.
Death Trap?
Items in search results.
June Average;
What matters is finding what makes you happy. You have to go out and find it. What are some of your favourite novels set in small towns? Thanks to UQP for providing me with a copy of this book in exchange for an honest review! Untidy Towns is her first novel. I wish I was Adelaide. Was it based on a place you knew well? K: It was kind of a hybrid of a few towns that I know. I went and visited the woman and she was so beautiful. So it was just an amalgam, and it was kind of like a dream kind of town. K: Just do what feels right at the time.
Get a job.